Identity Theft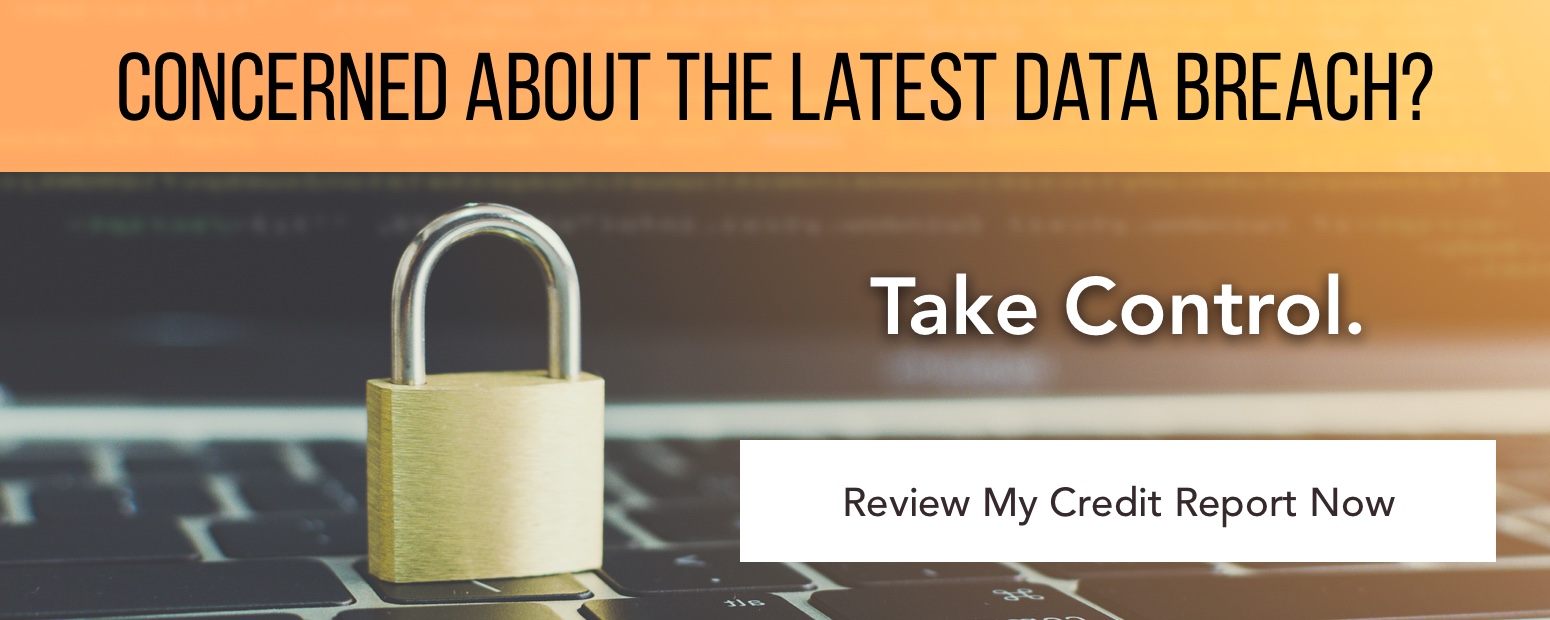 NCUA offers extensive information to help consumers identify frauds and scams at its Fraud Prevention Center (new window/tab).
When traveling out of the country, be sure to check your account for suspicious activity. Recently there have been reports of scammers using bluetooth ATM skimming, where the device is installed internally, making it undetectable from the exterior.
ATM Skimming
Criminal Groups are using ATM Skimmers to withdrawal money from member's accounts. The skimmer allows them to read the debit card and PIN for accounts. These devices snap into place without adhesives or magnets and are of superb quality.
These groups NEVER leave their devices unattended. They arrive on foot and then monitor from nearby vehicles parked in an adjacent parking lot. If a device is discovered do not leave the device or attract attention. Contact law enforcement as discreetly as possible. The suspects will remove the devices as soon as you leave them unattended.
Lost/Stolen Debit/Credit Cards 1-833-305-5912.
Phishers Use Fake Caller ID Numbers
In a new phishing scam, con artists are using phony caller ID numbers to solicit personal information and money. The "spoofers" are able to convince victims that they're receiving a call from a bank, credit union or credit card company. The scammers use this technique to acquire sensitive personal and financial information, or even money, from their victims.
Protect yourself by following these steps:
Do not assume that the information displayed on your phone, regarding who the caller is, is accurate. It can easily be spoofed.
Never give out personal or financial information over the telephone unless you know EXACTLY whom you're dealing with.
If you have doubts about who's on the phone, call back the number of record at your financial institution or credit card company.
VISHING
Vishing is when a caller uses an automated dialing system. The voice system may use phrases such as, "Please contact us immediately about the closing of your account." The caller will try to trick you in to calling a toll-free number. But that number belongs to a thief, who will collect the financial information you will be asked to enter on your phone's keypad, like your 16-digit card number.
Take measures to protect your sensitive information:
Never give personal or financial account information over the telephone if you did not initiate the contact—even if the caller has some of your personal information. Simply hang up.
Be suspicious of any e-mail that's short or harsh in tone or contains grammatical errors. Delete it immediately.
Be suspicious of any phone or e-mail contact that does not use your first and last name.
Be cautious when asked to enter information into automated phone prompts.
Avoid clicking on links from unsolicited e-mails.
Never dial an unfamiliar return phone number received from an e-mail or phone call regarding any financial matter. Check your financial institution's phone number listed on your account statement or back of your credit card.
Report suspected fraudulent calls or e-mails to the Federal Trade Commission at www.consumer.gov/idtheft. Forward phishing e-mails to the Anti-Phishing Working Group at reportphishing@antiphishing.org.
:: Electronic mail is not secure, and confidential or personal information should not be communicated in this manner ::
If you think you've been caught in a phishing or vishing scam, contact your financial institution immediately
Credit Score
Credit Review
Learn how to improve your credit score! Set up an appointment with us to learn more about how credit works, credit scores, and the credit bureaus. Find out how your score is calculated and learn tips to help you improve your credit rating. The appointment is free and available to all our members. You can contact us at (301) 306-0610 or information (at) ibew26fcu.com to set up your appointment. Appointments can be done in the office or over the phone.
Check your credit score for free and get monthly updates!
Look for the credit score icon on the right hand side of your online banking account page once you've logged in. For instructions on how to access your credit score via your mobile device, please download these instructions: Credit Sense on Mobile Banking.

(PDF-new window/tab)

(new window/tab)
:: Electronic mail is not secure, and confidential or personal information should not be communicated in this manner ::
Newsletter

Not receiving our emails? Sign up today!
Annual Meeting
2021 Annual Meeting of the Membership
IBEW 26 Federal Credit Union
67th Annual Meeting
Annual Meeting Minutes, April 27, 2021
The meeting was called to order by Richard Warner on the 27th day of April, 2021 at 2:05p.m. via ZOOM.    
The following directors were present:  Doreen C. Cleland, Joseph Dabbs, Denise Dellinger, John Marlow, Robert Staton, Keith Sutphin and Richard Warner.
The following directors asked to be excused:  none
Richard Warner ascertained there was a quorum present.
President's message given by Richard Warner.  Rick welcomed everyone to the 67th Annual Meeting celebrating 66 years of service to our members.   Rick announced that George Hogan resigned as Board member and thanked him for his volunteer service to the Credit Union spanning 40 years.  Rick also thanked the staff and acknowledged what a great job they are doing.     
Reading of the minutes by Richard Warner, Secretary from the previous annual meeting held the 27th day of October, 2020.  Motion, second and approval of the minutes as read.
Treasurer's Report given by Denise Dellinger. Denise reviewed the Statement of Financial Condition for 2020 (see attached).  Denise reported that the past year was unusual with continual changes due to the COVID and having the building closed.  We initiated wire transfers without a fee for several months and software for electronic signing was purchased.  We are in the process of reducing major expenses to help with the financial stability of the Credit Union.  The credit union is still well capitalized and has a strong cash position.  The Board is committed to protecting the interest of the credit union members.      
Credit Committee Report given by Robert Staton.  Robert reported on loan totals for 2020 (see attached report).  
Supervisory Committee Report given by Keith Sutphin reviewing audits performed in 2020.   (see attached report).      
Membership Report given by John Marlow regarding new member audits performed in 2020 (see attached).
Unfinished business: none to report.
New business:  CEO report given by Doreen Cleland.  Doreen thanked the credit union staff, volunteers and members for doing such a great job adjusting to the new ways of doing business.  Doreen also thanked George and wished him all the best after serving as a volunteer since 1980.  The Board appointed Joe Dabbs to fill George Hogan's position on the Board. Doreen welcomed Joe onboard. The Board elected Richard Warner to fill position of President.          
Elections– Nominees- no petitions; Nominees will be voted in by acclamation
Meeting was adjourned at 2:25p.m.
IBEW 26 Federal Credit Union
64th Annual Board of Directors Meeting Minutes
April 27, 2021
4371 Parliament Place Lanham, MD 20706
Richard Warner called the meeting to order at 2:30p.m. 
The slate of officers was elected as follows:
President                        Richard Warner
1st Vice President           Keith Sutphin
2nd Vice President          John Marlow
Treasurer                       Denise Dellinger
Secretary                        Denise Dellinger
Director                         Doreen C Cleland
Director                         Robert Staton
Supervisory Committee appointed as follows:
Keith Sutphin                          Chairman & Secretary
Thomas Clark Jr
Bob Nelson
Mike Shoemaker
Michael Wilson
Meeting adjourned 2:40 p.m.
News
'Tis the Season: Holiday Package Schemes Provide Scam Opportunities
With retail store closures and safety/wellness concerns, many consumers shifted to online shopping. In fact, 2021 Black Friday sales numbers resulted in $8.9 billion in revenue alone. Unfortunately, the combination of increased online shopping, desperation to get deals, and tracking their purchases create a ripe environment for cybercriminals. Scammers craft very convincing phishing attacks via email or text (smishing) messages alerting consumers to order updates, shipping delays, and other mishaps. The Federal Communications Commission (FCC) warns that these package delivery attacks can be used to steal personal and financial information and deliver malicious payloads including ransomware.
*Use caution when accessing order or shipping information via text/email*
DUE TO THE INCREASE OF INTERNATIONAL FRAUDULENT ACTIVITY, OUR DEBIT CARDS CAN NO LONGER BE USED INTERNATIONALLY. We Suggest using a credit card when traveling outside of the United States. Our credit card has low interest rates and low international fees. Apply now or call us for more information at 301-306-0610.
Allpoint Network
We want to remind our members that Allpoint Network will be removed from the vast majority of 7-Eleven stores in the United States, effective July 1, 2017. Cardholders will begin to see a surcharge screen on these ATMs as of this date and will be charged a surcharge if you choose to accept the fee.
ATM Service
You can use your debit card at an Accel, Allpoint, or Visa ATM. Allpoint ATMs are readily available all across DC, Maryland, and Virginia.
Visit allpointnetwork.com to find an Allpoint ATM near you.
Visit accelnetwork.com to find an Accel ATM near you.
Visit usa.visa.com to find a VISA ATM near you.
_______________________________________________________________________________________
Need a new PIN number or forget your current one? You can access your PIN 24/7.
More information
_______________________________________________________________________________________
Account Warning
Protecting your account is a top priority for IBEW 26 Federal Credit Union.
We advise members to be diligent and monitor their accounts, as this is the first line of defense in identifying fraud
If you notice any suspicious activity on your VISA Platinum Credit Card, call 877-602-8968 (24/7)
or Debit Card, call Debit Card Fraud Line (24/7): 833-305-5913.
_____________________________________________________________________________________
If you are out of work and have a loan with the credit union, please contact our office immediately. Contact Denise Dellinger at ddellinger at ibew26fcu.com or 301-306-0610 during office hours (Monday – Friday 8:30am – 4:00pm)
______________________________________________________________________________________
:: Electronic mail is not secure, and confidential or personal information should not be communicated in this manner ::
IBEW 26 Federal Credit Union does not collect cookies or visitor information.
Fees
IBEW 26 FCU schedule of fees has been updated as of May 2020.
Relationship Pricing- Effective May 1, 2020
Base Building Level
Share Account- $3.00/month if cumulative balance in all accounts is less than $300.00
(Does not apply to members age 17 or younger, fee waived for NEW MEMBERS for first 6 months)
Share Draft Account- $8.95/month if cumulative balance in all accounts is less than $1,000.00
Buildout Level
Share draft with direct deposit or weekly deposit (minimum $250.00), debit card, Virtual Branch, and estatement- no
monthly fee
If direct deposit is cancelled, membership defaults to Base Building Level
Full Occupancy Level
$25,000.00 total in shares and/or loans- no fees
(Excludes NSF, Overdraft, and Return Deposit Item Fees)
No Credit Union fee for first 6 ATM transactions/month. $1.00 CU fee per transaction over 6.
Fee Schedule

| Description | Fee |
| --- | --- |
| Account Reconciliation | $25.00 per hour |
| Account Research | $25.00 per hour |
| Account Statements | $4.00 per statement (if not registered for e-statements) |
| ACH NSF Fee | $25.00 per item |
| ACH Overdraft Fee | $15.00 per day |
| ACH Stop Payment | $25.00 |
| Audio Response (4 Free/month then charge) | $2.00 per call |
| Bad Address | $10.00 per withdrawl |
| Balance Inquiries at other ATMs | $2.00 Credit Union Fee |
| Bill Pay | $2.97 if 3 bills are not paid monthly |
| Bill Pay Research Fee | $25.00 each |
| Bill Pay Stop Pay Fee | $25.00 each |
| Blue Pay Fee | $10.00 |
| Check cashing fee for non-members | $5.00 |
| Debit Card Replacement | One FREE every two years, then $15.00 per card |
| Debit PIN Replacement | FREE (1-800-992-3808) |
| Deposited Item Return | $25.00 per item |
| Direct Deposit Correction (after third occurrence) | $25.00 |
| Domestic Wire Transfer (outgoing) | $25.00 per wire |
| Dormant Account | $25.00 per month |
| Escheat Account | $50.00 |
| E-statements | FREE |
| Faxed Photocopy | $5.00 per fax |
| Home and Mobile Banking | FREE |
| IRA Account Opening Fee | $25.00 |
| IRA Withdrawal Fee | Two free per month, then $2.00 per withdrawal after initial two |
| Membership Share | $5.00 par value |
| Money Orders | $3.00 each |
| NSF Fee | $25.00 per item |
| Photocopy | $2.00 per copy |
| Printout on Account Fee | $1.00 per page |
| Share Draft Order | Varies |
| Share Draft Overdraft Fee | $15.00 per day |
| Statement Copy | $5.00 per copy |
| Stop Payment | $25.00 |
| Tax Lien/Garnishment Filing Fee | $75.00 |
| Third Party Credit Union Check | $3.00 |
| Wire Transfer (incoming) | $15.00 |
| Withdrawal Transactions at other ATMs | $1.00 Credit Union Fee (other fees from foreign ATMs may apply) |
Fee Schedule May 2020 (PDF-new window/tab)

(new window/tab)
Privacy Policy
IBEW 26 FCU Privacy Policy
FACTS
WHAT DOES IBEW 26 FEDERAL CREDIT UNION DO WITH YOUR PERSONAL INFORMATION?
Why?
Financial companies choose how they share your personal information. Federal law gives consumers the right to limit some but not all sharing. Federal law also requires us to tell you how we collect, share, and protect your personal information. Please read this notice carefully to understand what we do.
What?
The types of personal information we collect and share depend on the product or service you have with us. This information can include:

Social Security number and account balances
account transactions and checking account information
payment history and transaction or loss history

How?
All financial companies need to share customers' personal information to run their everyday business. In the section below, we list the reasons financial companies can share their customers' personal information; the reasons IBEW 26 Federal Credit Union chooses to share; and whether you can limit this sharing.
Reasons we can share your personal information
Does IBEW 26 Federal Credit Union share?
Can you limit this sharing?
For our everyday business purposes – such as to process your transactions, maintain your account(s), respond to court orders and legal investigations, or to report to credit bureaus
Yes
No
For our marketing purposes – to offer our products and services to you
Yes
No
For joint marketing with other financial companies
Yes
No
For our affiliates' everyday business purposes –
Information about your transactions and experiences
No
We don't share
For our affiliates' everyday business purposes –
information about your creditworthiness
No
We don't share
For our affiliates to market to you
No
We don't share
For nonaffiliates to market to you
No
We don't share
Questions?
Call 301-306-0610 or go to www.ibew26fcu.com
What we do
How does IBEW 26 Federal Credit Union protect my personal information?
To protect your personal information from unauthorized access and use, we use security measures that comply with federal law. These measures include computer safeguards and secured files and buildings.
How does IBEW 26 Federal Credit Union collect my personal information?
We collect your personal information, for example, when you

open an account or apply for a loan
provide employment information or give us your contact information
show your driver's license

We also collect your personal information from others, such as credit bureaus, affiliates or other companies.

Why can't I limit all sharing?
Federal law gives you the right to limit only

sharing for affiliates' everyday business purposes – information about your creditworthiness
affiliates from using your information to market to you
sharing for non-affiliates to market to you

State laws and individual companies may give you additional rights to limit sharing.

Definitions
Affiliates
Companies related by common ownership or control. They can be financial and non-financial companies.

IBEW 26 Federal Credit Union has no affiliates.

Non-affiliates
Companies not related by common ownership or control. They can be financial and non-financial companies.

Nonaffiliates we share with can include insurance companies, government agencies, plastic card processors credit/debit/ATM), financial statement publishers or printers, mailhouse, consumer reporting agencies, data processors, and check/share draft printers

Joint marketing
A formal agreement between non-affiliated financial companies that together market financial products or services to you.

Our joint marketing partners include CUNA Mutual Group's MEMBERCONNECT

Other important information
 
Download our Privacy Policy (PDF-new window/tab)

Accessibility
IBEW 26 FCU is committed to providing a website that is accessible to the possible audience in accordance with ADA standards and guidelines. We are actively working to increase accessibility and usability of our website to everyone. If you are using a screen reader or other auxiliary aid and are having problems using this website, please contact us at 301-306-0610 or information@ibew26fcu.com. All products and services available on this website are available at our branch.